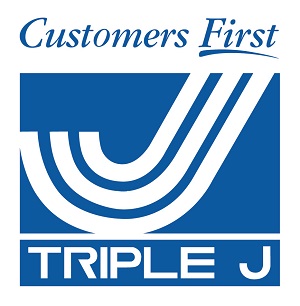 Triple J's

"Customers First"

commitment extends to the company's community involvement.  Hand in hand with its business expansion and success, Triple J Enterprises has for three decades also strived to improve lives and build better 
communities through its philanthropic contributions, financially and voluntarily with time and personal involvement, to various nonprofit causes as well as to individuals.
Triple J Enterprises commits to a strong pledge of quality with an unwavering dedication to the philosophy of "customers first" in thought and action.  Triple J extends a commitment to respect customers' viewpoints, and to deliver products and services of top quality and impeccable customer service that exceed their expectations.  Triple J Enterprises pledges continuous efforts to improve and enhance quality and to reinforce its community support each and every day.
---
---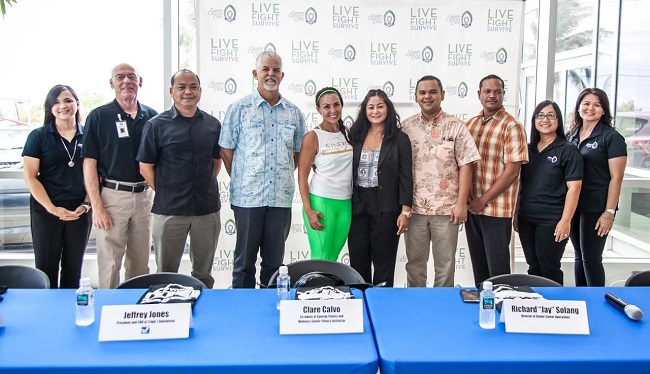 ---

Triple J brought back a splash of color to Upper Tumon!

These 'colors run' are a growing rave on Guam and stress happiness over competition, with three paint-blasting stations along the race route. Triple J was the first to introduce it to Guam last November, with a total of 2332 runners crossing the finish line! This year, we had almost 3,000 registrants and 1,000 lbs of color blasted on participants!

 
Our beneficiaries for the 2014 9th Annual Triple J 5k Family Fun/Run/Walk:
Guam Cancer Care
- Every year, approximately 316 Guam residents are diagnosed with cancer.  Statistics have shown that they've been diagnosed at the later stages of cancer and that cancer accounts for nearly 1 in every 5 deaths.  That's one person dying from cancer every 2 to 3 days here in our island*. Guam Cancer Care was created for the primary purpose of bridging the gaps in services that our local cancer patients face.  Their key objective is to provide direct services to cancer patients, with an immediate vision of helping save lives, one person at a time!  
Boy Scouts of America Guam Chapter
- Service above self is one of the many good traits that Scouts put in to practice in their daily lives. With all the issues our island youth are exposed to on a daily basis, it is more important than ever to increase Boy Scout activities and to attract even more boys to become Scouts. There are over 8 outreach units in Guam serving different locations. Their ultimate goal is to increase awareness and expand Scouting in our communities.  
-------------------------

The race started and ended at Triple J Auto Group Main Location in Upper Tumon (next to Kmart). Free food and beverages from Outback Steakhouse and Five Star Wholesale, free activities like the Rock Wall and Zipline from Pitshop Rental, awesome raffle prizes, and a Grand Prize draw of a United Airlines round trip ticket to Asia, Micronesia or Cairns, Australia.
 
---

There is a lot more happening at Triple J ...